Classic Car Insurance Online
The average rates for classic car insurance online are $77.40/mo. Finding classic car insurance online is easy, but owners should gather detailed information and pictures of their car before contacting a car insurance company.
Free Car Insurance Comparison
Secured with SHA-256 Encryption
UPDATED: May 13, 2020
It's all about you. We want to help you make the right coverage choices.
Advertiser Disclosure: We strive to help you make confident car insurance decisions. Comparison shopping should be easy. We are not affiliated with any one car insurance company and cannot guarantee quotes from any single company.
Our partnerships don't influence our content. Our opinions are our own. To compare quotes from top car companies please enter your ZIP code above to use the free quote tool. The more quotes you compare, the more chances to save.
Editorial Guidelines: We are a free online resource for anyone interested in learning more about auto insurance. Our goal is to be an objective, third-party resource for everything auto insurance related. We update our site regularly, and all content is reviewed by auto insurance experts.
Here's what you need to know...
Classic car insurance is relatively easy to find online
In many cases, seeking a company that specializes in classic car coverage is a good idea, as these companies will have more coverage options
Discounts are available for individuals who need classic car coverage
If you own a classic, it would be advantageous for you to find an insurance company that specializes in coverage for classic cars.
Often times, these companies are more affordable in the long run. In addition, rates are easy to find online and may be cheaper than your current policy.
Compare car insurance quotes from top companies for FREE now using only your ZIP code!
Classic Car Owners May Be Paying Too Much to Insure Their Cars
Part of owning a classic car means that it is not driven very often, but some people have purchased their car insurance for what could be considered a classic car under the policies they have for their vehicles they drive to work.
In many cases they are paying more for insuring their classic cars than they really need to pay.
With a policy specifically for their classic cars, they will have a policy that is insuring exactly what they need to insure.
Free Car Insurance Comparison
Enter your ZIP code below to view companies that have cheap car insurance rates.
Secured with SHA-256 Encryption
The Different Types of Classic Cars
Different car insurance companies will seek to insure different types of classic cars.
Some car insurance companies insure a car based on its age. Other companies insure automobiles based on the type of vehicle the owner has.
There are many differences between classic can insurance and standard car insurance.
Because classic car insurance means different things to different insurers, classic car owners need to make sure the company has what they need before they seek to purchase a policy.
Antique Cars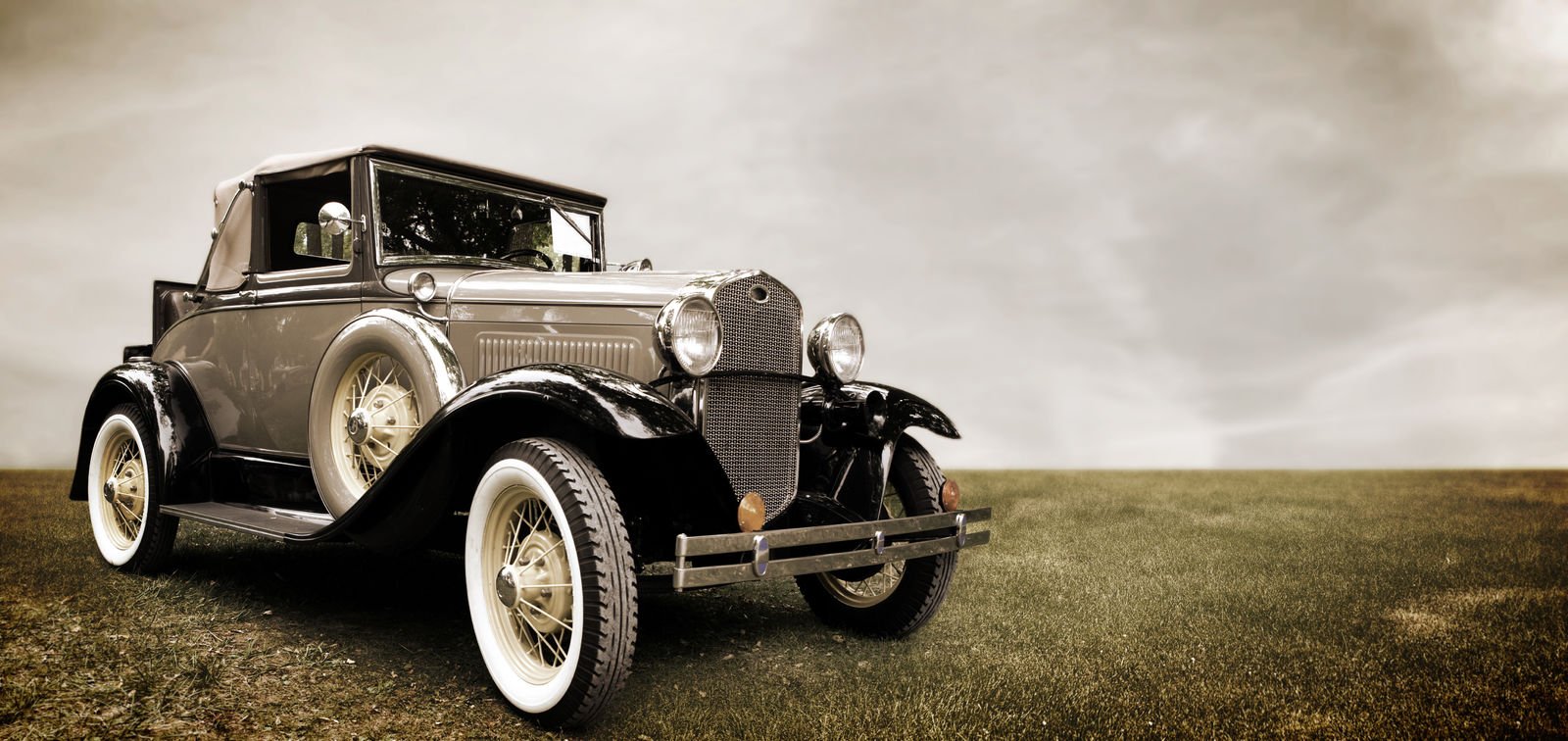 One type of car that online classic car insurance companies insure is the antique vehicle.
Definitions may be different, but an antique is often considered a car manufactured between 1900 and 1945.
The Vintage Car
Classic car owners also have the option of purchasing a vintage car insurance policy online.
The criteria for qualifying for vintage car insurance may be a little different from the antique policy.
To be considered a vintage car, the vehicle must be:
From the early 1900s
Not driven on a daily basis
Not being used for business purposes
Parked in a garage appropriate for storing vintage cars
A vehicle with appreciating value
The Classic Car
Online insurance companies may also have a strictly classic car insurance policy that will insure different types of vehicles at different ages.
These vehicles can be very expensive, including the Aston Martin, Porsche, Ferrari, Renault, Audi, BMW, Plymouth, Lamborghini, Fiat, Bentley, McLaren, Jaguar, Rolls-Royce, and Mercedes.
Classic Car Insurance VS Regular Auto Insurance
Classic car owners must purchase bodily injury liability and property damage liability for the eventuality that they may cause a collision while driving their classic cars, just like they do for their everyday vehicles.
Types of Coverage for Classic Cars
Liability coverage will be part of any online classic car insurance policy, but classic car owners may also purchase extra coverage for their own vehicles' repairs.
The online classic car insurance policy includes coverage in case the classic car owner causes an accident and needs to have the vehicle repaired.
Online classic car insurance also includes Medical Payments.
This coverage will pay the classic car owner's medical bills if he is the one who caused the car crash. Classic car owners can even purchase insurance against the possibility that fire destroys the vehicle or it is stolen.
Free Car Insurance Comparison
Enter your ZIP code below to view companies that have cheap car insurance rates.
Secured with SHA-256 Encryption
Depreciating and Appreciating Value
The importance of a classic car insurance policy for classic cars that are appreciating can be demonstrated in how car insurance companies set the premiums for insurance coverage.
With any other type of vehicle, the value is depreciating. If the vehicle is new, it loses value dramatically in the first two to three years of owning a new car.
With a classic car, the value increases, and classic car owners need an online car insurance policy that reflects this increase in value.
For example, optional car insurance coverage offers the policyholders a sum of money to replace a vehicle that has been damaged beyond the point of restoration.
The Market Value and the Agreed Value
Some standard car insurance companies will base the amount to be paid to the policyholder after devastating damages on the current market value printed in the Kelley Blue Book.
The vehicles in this guide are depreciating and as the years pass, car owners have the potential to be offered less and less money.
Another advantage to seeking an online classic car insurance policy is that the car's value will not be determined by sources such as the Kelley Blue Book.
In a lot of cases, the online classic car insurance company will negotiate with the classic car owner on the price to be paid in the event of a catastrophic collision. This amount is generally called the Agreed Value.
Seeking Low-Cost Classic Car Insurance
Classic cars are not driven very often, so they qualify for the low-mileage discount. If classic car owners belong to a classic car club, they receive a discount for this membership, too.
Searching online for insurance is a great way to find the best possible rates for your antique, vintage, or classic vehicle.
Enter your ZIP code below to compare car insurance quotes from multiple providers for FREE!