4 Facts About the 2018 Range Rover Velar
One cool fact about the 2018 Range Rover Velar is that the 4-cylinder model has an affordable price tag at just over $50,000. Six-cylinder models begin at $90,000 making them too expensive for most buyers.
Free Car Insurance Comparison
Secured with SHA-256 Encryption
UPDATED: Sep 15, 2020
It's all about you. We want to help you make the right coverage choices.
Advertiser Disclosure: We strive to help you make confident car insurance decisions. Comparison shopping should be easy. We are not affiliated with any one car insurance company and cannot guarantee quotes from any single company.
Our partnerships don't influence our content. Our opinions are our own. To compare quotes from top car companies please enter your ZIP code above to use the free quote tool. The more quotes you compare, the more chances to save.
Editorial Guidelines: We are a free online resource for anyone interested in learning more about auto insurance. Our goal is to be an objective, third-party resource for everything auto insurance related. We update our site regularly, and all content is reviewed by auto insurance experts.
Here's what you need to know...
The Touch Pro Duo touchscreen system is flexible and can be tailored to the driver's preferences
The Interactive Driver Display is customizable and can also be accessed via the touch pro duo touchscreen
The gas four-cylinder option start at $50,895, but the V6 First Edition Velar reaches $90,295
Range Rover Velar is equipped with a wide selection of driving aids such as Autonomous Emergency Breaking, Lane Departure Warning, Rear Parking Aid, and Cruise Control with Speed Limiter
The design of the new 2018 Range Rover Velar has a contemporary presence due to its integrated deployable door handles, super slim LED head and tail lamps, and optional 22-inch wheels.
Smaller than the 2016 Range Rover Sport but larger than the 2017 Range Rover Evoque, the 2018 Velar is a mid-sized luxury SUV that manages to strike the perfect balance between compelling aesthetics and practical features.
Compare car insurance costs for the Range Rover or any other vehicle, by using our free quote comparison tool above.
Four Facts about the 2018 Range Rover Velar
The latest Range Rover model was revealed on March 1st, 2017 . The 2018 Velar doesn't stray away from the design architecture we would expect from Range Rover.
Simple and clean, yet comfortable and modern, the interior features twin sliding armrests (that are unexpectedly not automatic), customizable ambient lighting, and luxurious materials.
The result is a highly sophisticated vehicle that provides ample space both for back seat occupants and luggage.
The new mid-size SUV by Range Rover was designed with the driver and the occupants' needs in mind. Here are some facts about the 2018 Range Rover Velar that are making clients all over the world eager to drive and experience the car:
1. All-New Consumer Technologies
The 2018 Velar features a high-tech interior with two 10-inch ultra-wide touch screens at the heart of the vehicle.
The console is dubbed "Touch Pro Duo" and is practically an infotainment system. It enables drivers to view and use multiple features at the same time in a comfortable and safe way.
The dual touchscreen system is flexible, intuitive, and easy to customize according to the user's needs. Essential information can be divided between the lower and upper HD touchscreens, enabling you to tailor the displayed details after your own preferences.
For example, you can use the upper screen for displaying your GPS and the lower screen for playing music.
Free Car Insurance Comparison
Enter your ZIP code below to view companies that have cheap car insurance rates.
Secured with SHA-256 Encryption
2. Customizable Driver Display
The 12.3-inch driver display can be customized to accommodate the user's preferences. This display is an optional feature of the 2018 Range Rover Velar that ensures you stay informed, connected, and entertained while you are driving.
The high-definition Interactive Driver system was designed to display and receive a full array of information, safety and entertainment data such as media and navigation.
The interactive driver display's high resolution guarantees ultimate clarity and comfort during driving. The objective of the incorporated driver display is to help users stay up to date on the information they need without distracting them from the road.
Range Rover achieves this by making the features of the interactive display accessible on the Touch Pro Duo touchscreen as well as on the driver display itself.
3. Steep Price for the First Edition
Range Rover's Velar has managed to attract the attention of upscale, luxury shoppers and tech aficionados alike.
The cheapest version of the 2018 Velar will be the base, gas four-cylinder option that starts at $50,895
The turbodiesel opens at $57,195
The Velar First edition tops the range at $90,295
The expenses don't stop there and shopping for insurance for your Velar will reveal other costs. Car insurance quotes range depending on the insurer you opt for as well as the options you prefer. Comparing quotes online can seem tedious and time-consuming.
However, it's important to research the topic thoroughly and fully grasp key features like deductibles and limits. This way, you will have all the needed information to make a smart choice.
It's worth mentioning that the cheapest policy isn't always the best. While it might be a gentler option for your budget, it might prove inefficient in the long run since it usually offers the least amount of coverage.
When comparing insurance policies online the best strategy is to find the plan that offers the most coverage and that you can afford without putting a strain on your budget.
4. Range Rover Velar 2018 Driver Aids
Range Rover's latest car model comes with a wide range of standard and optional driving aids . These aids aim to improve your experience as a driver while ensuring a safe and comfortable ride.
The Autonomous Emergency Braking detects potential collisions between five and 80 kph and it shows a warning that gives the driver enough time to act accordingly.
The Lane Departure Warning driving aid is a helpful feature for long journeys. The car monitors your driving and senses when you are drifting out of your lane. The feature responds by showing a visual alert and a slight vibration of the wheel.
The Velar 2018 is also equipped with Rear Parking Aid that makes it safe and easy to reverse into small spaces.
As soon as you choose Reverse, you will receive feedback from both your touchscreen and audio. This feedback will guide you and point out any obstacles as your rear park.
Another useful feature for driving on the highway is the Cruise Control with Speed Limiter. This feature allows you to keep a safe distance from the vehicle in front of you and it is beneficial in slow-moving traffic when cars are slowing down or stopping frequently.
Free Car Insurance Comparison
Enter your ZIP code below to view companies that have cheap car insurance rates.
Secured with SHA-256 Encryption
Conclusion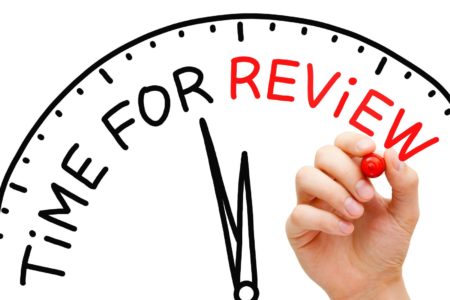 "We call the Velar the avant-garde Range Rover" said Gerry McGovern, Land Rover Chief Design Officer. He underlined the elegant simplicity and modernity of the vehicle which can tackle various terrains and is suited for every occasion.
The origin of the name recalls to mind the first Range Rover models that appeared in the '60s. In Latin, "velare" means to cover or to veil.
Make sure you're covered by the appropriate car insurance. Get started by comparing free auto insurance quotes in the box below!