Do car insurance costs increase every year?
Car insurance rates increased by about 3% over the last decade, but have decreased by 1.3% in the last 2 years. When claims are more frequent and cars become pricier, car insurance rates increase.
Free Car Insurance Comparison
Compare Quotes From Top Companies and Save
Secured with SHA-256 Encryption
UPDATED: May 4, 2022
It's all about you. We want to help you make the right coverage choices.
Advertiser Disclosure: We strive to help you make confident car insurance decisions. Comparison shopping should be easy. We are not affiliated with any one car insurance company and cannot guarantee quotes from any single company.
Our partnerships don't influence our content. Our opinions are our own. To compare quotes from top car companies please enter your ZIP code above to use the free quote tool. The more quotes you compare, the more chances to save.
Here's what you need to know...
Car insurance rates have declined over the last two years by about 1.3 percent
Overall, insurance rates have gone up as much as 3 percent annually over the last decade
You should always compare car insurance rates from multiple companies to find the best deal
Do car insurance rates increase every year? Ask most American drivers that question and you will probably get a positive answer nearly all of the time. But according to insurance industry statistics, that's really not the case.
While insurance rates have trended steadily upwards in the last ten years or so, it's not necessarily a given that your premiums will rise every single year.
And with many insurance companies offering premium discounts for safe driving, your rates may actually decrease.
Enter your zip code above to compare car insurance rates from multiple companies in your area!
According to the National Association of Insurance Commissioners (NAIC) and the Insurance Information Institute (III), car insurance rates have actually declined over the last two years by about 1.3 percent. While that's not a whole lot of money in the grand scheme of things, it's better than the alternative.
Overall, insurance rates have gone up as much as 3 percent annually over the last decade.
To help us understand why, let's look at some of the the factors that go into determining insurance rates.
Does the cost of new cars influence insurance rates?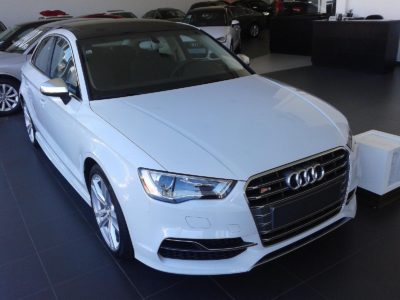 One of the leading factors driving the surge in insurance rates is the cost of new cars.
Even when adjusted for inflation, the prices of today's vehicles are significantly higher than those of past years. This is primarily due to three things: increased labor costs, increased prices for raw materials, and longer warranties used to entice customer purchases.
All of these things factor into the overall price of a car and, subsequently, its replacement value.
For example, just in the area of labor costs alone, car manufacturers have had to significantly raise the cost of new vehicles.
Because labor costs make up about 10 percent of the cost of the vehicle, every time those costs go up so does the sticker price. When the sticker price goes up, so does the replacement cost and thus, so do insurance premiums too.
Free Car Insurance Comparison
Enter your ZIP code below to view companies that have cheap car insurance rates.
Secured with SHA-256 Encryption
How does the current economy come into play?
Unlike a manufacturing company, which simply reduces production when demand is low, insurance companies tend to see claims against them increase in a bad economy.
It's sad, but true, that there are a certain number of people who will use even the most minor car accident as a means to secure their financial futures.
Statistics show time and again that during economic downturns, insurance claims rise dramatically.
Making matters worse is the fact that, during a down economy, an insurance company is able to make less profit by investing financial resources.
Because of these factors, insurance companies have no choice but to raise insurance rates.
Does the cost of repairs have any effect on insurance rates?
Without a doubt, the cost of repairs is constantly going up. Today's repair technicians are highly specialized individuals requiring training not only in the mechanical aspects of automobiles but also in the electronic components.
Such highly skilled labor demands a better compensation package, which translates into higher repair costs.
Whereas the average labor cost was about $60 per hour 20 years ago, today it is in the hundreds of dollars.
Another aspect of the repair business that negatively affects insurance rates is something that many people know but few will speak of.
It is very common within the industry for repair shops to inflate the cost of repairs and then split the difference with the customer.
This practice comes from the mentality that insurance companies are a limitless source of income that can be freely tapped into without negative effects. But this is fraudulent activity that results in higher rates for the rest of us.
These are just three of the many factors that contribute to rising car insurance rates in the United States.
Just remember that you can shop around for insurance to find the best policies and the best rates. If you put forth some effort and time in research, you can get very good deals on car insurance rates.
If you're serious about finding affordable car insurance rates online, enter your ZIP code in the FREE search tool below to get started.
Editorial Guidelines: We are a free online resource for anyone interested in learning more about auto insurance. Our goal is to be an objective, third-party resource for everything auto insurance related. We update our site regularly, and all content is reviewed by auto insurance experts.