Car Insurance for Emergency Service Workers
Average car insurance rates for emergency service workers like police officers and firefighters are $157.98/mo. Some insurance companies offer special discounts on car insurance for emergency service workers.
Free Car Insurance Comparison
Compare Quotes From Top Companies and Save
Secured with SHA-256 Encryption
UPDATED: Sep 15, 2020
It's all about you. We want to help you make the right coverage choices.
Advertiser Disclosure: We strive to help you make confident car insurance decisions. Comparison shopping should be easy. We are not affiliated with any one car insurance company and cannot guarantee quotes from any single company.
Our partnerships don't influence our content. Our opinions are our own. To compare quotes from top car companies please enter your ZIP code above to use the free quote tool. The more quotes you compare, the more chances to save.
Here's what you need to know...
The car insurance rates for the emergency service providers range from one insurance company to another. The worker should consider shopping around to get the ideal premiums
The workers enjoy lower rates and discounts although some companies may charge extra premiums
Avoid over speeding unless you are on an emergency call. Remember that a driving record plays a huge role in determining the premiums
Emergency service workers have their lives on the line every day to respond to a call or attend to an emergency. At times, you may have to use your personal vehicles to arrive at the emergency site.
Therefore, it is important to get coverage for your private and the work vehicles properly to protect you after an accident.
Among the people who fall into the category of emergency service workers, include:
Paramedics and first responders
On-call doctors
Firefighters
Police force
Ambulance service providers
Rescue personnel, etc.
If you are in the emergency service field and need better auto insurance rates, start comparison shopping today by entering your ZIP code above!
Discounts and Rates
Emergency service providers who put their life at risk to protect others require maximum protection from accidents and injuries as much as possible.
The workers are among the safest drivers with a 20 percent less likelihood of causing an accident.
The emergency service providers undergo very advanced training and practice before taking their jobs. Therefore, they are very competent to drive on the roads.
The insurance companies also do their best to provide various, attractive rates and discounts to anyone working as an emergency service worker. The State Farm first responder discount is just one example.
However, some insurance providers use risks involved in their work as a point of reference in increasing the employee's insurance premiums as well as withdraw the discounts.
It is important to compare the costs of some insurance companies to get the best rates for your policies to avoid paying very high premiums.
Free Car Insurance Comparison
Enter your ZIP code below to view companies that have cheap car insurance rates.
Secured with SHA-256 Encryption
Conditions Leading to High Premiums
The emergency service provider's job includes attending to any situation urgently regardless of its location. Therefore, the workers have exposure to numerous risks more than any other occupation, which eventually leads to high premium rates.
Below are conditions that would lead to an increase in the premiums:
Speed– the high-speed used by the emergency service workers increases the chances of causing an accident. A high probability of causing an accident also enhances the likelihood of filing a claim in the insurance companies.
Modifications– the vehicles used by emergency service providers may have winches, radios, and searchlights, which the insurance companies may term as modifications. The insurance companies do not make considerations on the purpose of the added equipment, but they will be subject to higher premiums as long as they are there.
Emergency workers drive to high

-risk areas

– a vehicle used by any emergency service provider has a great chance of being involved in an accident. Therefore, the insurance company will increase the premiums.
The car model– if you would be using your personal car while off duty to attend to emergencies, you will be required to get blue light insurance that allows you to drive using blue lights on your vehicle. The car should be of high quality and be in a position to move fast when there is an emergency.
Long working hours and night shifts – an exhausted driver is highly prone to causing an accident. Additionally, nighttime drivers have are renowned for causing more accidents compared to the daytime ones.
Emergency Service Workers Unions
The emergency service provider should consider asking about the discounts that an insurance company offers. The best way to get information about insurance providers is through a professional association or a union.
You will find that most unions have collaborated with several insurance companies that provide discounts to their workers.
Remember that not all insurance providers give discounts to the emergency service workers hence the need to shop for different quotes.
Some insurance companies would offer discounts depending on the number of the years that you have worked while others rely on the number of hours that one has worked in the case of a volunteer.
Reduction on the Premiums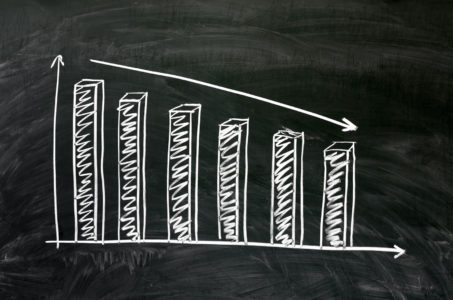 Besides enjoying discounts, emergency service providers may also look for other factors that may help reduce their insurance premiums.
Such factors include:
Safety measures– the safety features included in a new vehicle are some of the things that one should look out for a while purchasing a new car. They may include the car trackers and the automatic braking system. The safety features not only protect you from an accident but also save on your car insurance policy.
Driving record – anyone with a bad driving record is bound to have increased premiums. Alert your insurance company if you have had a good driving record since it helps in reducing your insurance rates. Avoid over-speeding except when you are on an emergency call.
Multi-car discounts– insuring several cars with the same insurance company would earn you more discounts as well as lower rates on your insurance. The same applies when you combine several family members who are of driving age into one insurance policy.
Free Car Insurance Comparison
Enter your ZIP code below to view companies that have cheap car insurance rates.
Secured with SHA-256 Encryption
Purchasing an Insurance Policy
The emergency service provider in the United States should buy the automobile and emergency vehicle insurance policy. The insurance covers basic liability and physical damage.
The workers using personal vehicles to attend to emergencies on behalf of the organizations that have employed them also get the maximum auto insurance coverage by insurers hired by the company.
Various features and benefits that you should settle for while purchasing an insurance policy from a provider include:
The 24 hr online claim reporting facility
The various discounts that they provide to the emergency service workers
Courtesy car during the repair of the other one
Other services that they provide apart from the auto insurance covers
Summary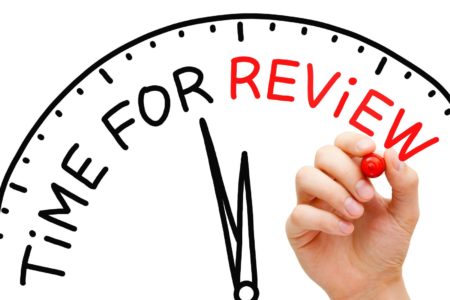 Emergency service providers should consider checking online for different auto insurance companies and their policies. Some insurance companies charge low premiums for the car policies while other charge increased rates due to the risks involved.
The professional emergency workers receive different rates and discounts compared to voluntary workers. Therefore, it is important to specify your area of specialization as an emergency worker.
If you are an emergency worker in need of better auto insurance rates, try our FREE online quote tool to compare auto insurance. Enter your ZIP code below to get started!
Editorial Guidelines: We are a free online resource for anyone interested in learning more about auto insurance. Our goal is to be an objective, third-party resource for everything auto insurance related. We update our site regularly, and all content is reviewed by auto insurance experts.