Do car insurance companies record accidents?
A car insurance accident report is automatically kept for accidents that result in a filed claim. Car insurance accident report forms are available on C.L.U.E., which can be accessed by car insurance companies. To save money on your car insurance rates after an accident, comparison shop online. Enter your ZIP code below to start comparing car insurance quotes now.
Free Car Insurance Comparison
Secured with SHA-256 Encryption
UPDATED: Aug 14, 2020
It's all about you. We want to help you make the right coverage choices.
Advertiser Disclosure: We strive to help you make confident car insurance decisions. Comparison shopping should be easy. We are not affiliated with any one car insurance company and cannot guarantee quotes from any single company.
Our partnerships don't influence our content. Our opinions are our own. To compare quotes from top car companies please enter your ZIP code above to use the free quote tool. The more quotes you compare, the more chances to save.
Editorial Guidelines: We are a free online resource for anyone interested in learning more about auto insurance. Our goal is to be an objective, third-party resource for everything auto insurance related. We update our site regularly, and all content is reviewed by auto insurance experts.
Here's what you need to know...
Car accidents will only be recorded by your insurance company if the people are involved and if you file a claim
There is no national database of car accidents but there is a national database of car insurance claims
If you file multiple claims in a short amount of time, you could see an increase in car insurance rates
Whether or not your car accidents are recorded by your car insurance company will depend upon whether the police are involved in the accident and whether or not you file a claim.
If either or both of these things happen, then your insurance company will learn about and record the fact that you have had a car accident.
In most states, you are not required to report an accident to your car insurance company if you plan on paying for the damages from the accident by yourself, or if the other person in the accident is paying for the costs, according to the Insurance Information Institute.
When this happens, then the insurance company simply isn't aware of the incident and nothing is logged in their records.
Enter your ZIP code above to compare car insurance quotes!
Is there a national database of car accidents?

Technically, there is no national database of car accidents.
But there is a national database of car insurance claims, although this doesn't necessarily have to include a car accident. Car insurance claims can mean car theft, damage, car failure, and so on.
The database, which can only be accessed and updated by insurance companies, is called C.L.U.E., which stands for the Comprehensive Loss Underwriting Exchange.
C.L.U.E. is a database of every insurance claim made in the United States and not just for car insurance.
C.L.U.E. contains every type of claim made by every insured person in the U.S.
Of course, there is a limit to this database. The data for each person that has filed a claim is removed after seven years, so this isn't unlimited data that allows insurance companies to see 20 years into your insurance past.
You can learn more about C.L.U.E. from the Wisconsin Office of the Commissioner of Insurance's website, on the Frequently Asked Questions page.
Free Car Insurance Comparison
Enter your ZIP code below to view companies that have cheap car insurance rates.
Secured with SHA-256 Encryption
What does an insurance company use the C.L.U.E. database for?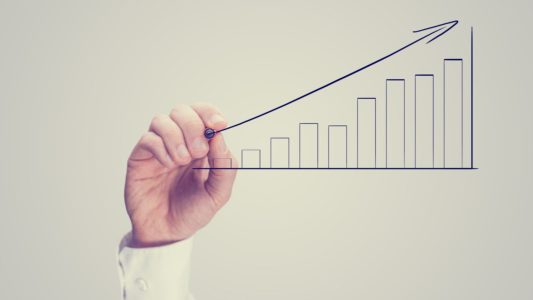 When it comes to car insurance, the insurance company uses the information found in C.L.U.E. to help determine your rates.
Your driving record can only tell an insurer so much since the information there goes away after three years.
The good news is that a seven-year-old claim isn't going to adversely affect your rates. However, if you have ten claims a year for the past seven years, then the insurance company is going to consider the risk that you pose as a potential customer.
The system isn't perfect either. If two agents put in duplicate information, then it shows up as two claims in the C.L.U.E. database.
While you cannot have access to the C.L.U.E. database, you can ask your insurance agent what your C.L.U.E. report says so that you can ensure that the information is accurate!
Another problem with the C.L.U.E. is that sometimes a non-claim is added to the system that looks like a claim.
For example, let's say that you are driving down the road and you hit a pothole that dents your fender a little.
If you call your insurance agent to discuss the incident, there is every possibility that they will enter your phone call as a claim inquiry and then enter it as a claim in the database.
Will the insurance company learn about my car accidents from C.L.U.E.?
The information on C.L.U.E. is only available to insurance professionals, not to police officers.
If you have an accident and you don't file a claim, then that accident won't be listed in C.L.U.E.
Even if you are ticketed in an accident, C.L.U.E still won't have that information. If you don't file a claim, the information won't be in C.L.U.E.
Of course, the fact that you got a ticket for causing an accident is going to be on your driving record, which is where you insurance company is going to learn about your accident which will increase your rates.
Will my rates increase if I have a lot of accidents?

Whether your rates increase and how much they will increase will depend upon whether or not you are at-fault in the accidents, and how much the insurance company had to pay to cover those accidents.
If you weren't at fault, but you still have had numerous accidents and claims, then your rates may increase because you are putting yourself into high-risk situations that result in an accident.
If you have a couple of minor accidents, your rates will increase but not exponentially.
If you have an accident that leads to thousands of dollars in claims, then you can expect your rates to increase a lot.
If this happens, it might be time to switch companies to an insurer that hasn't had to pay multiple claims on your behalf and may be willing to charge you a little less for your insurance.
Compare car insurance rates online by typing your ZIP code in the box below!