What are the 10 most dangerous cars in America?
The most dangerous cars in America include the Kia Spectra, Chevy Cobalt, Pontiac G5, and Dodge Charger. The most dangerous cars have poor impact crash ratings and usually cost more to insure.
Free Car Insurance Comparison
Secured with SHA-256 Encryption
UPDATED: Jun 23, 2020
It's all about you. We want to help you make the right coverage choices.
Advertiser Disclosure: We strive to help you make confident car insurance decisions. Comparison shopping should be easy. We are not affiliated with any one car insurance company and cannot guarantee quotes from any single company.
Our partnerships don't influence our content. Our opinions are our own. To compare quotes from top car companies please enter your ZIP code above to use the free quote tool. The more quotes you compare, the more chances to save.
Editorial Guidelines: We are a free online resource for anyone interested in learning more about auto insurance. Our goal is to be an objective, third-party resource for everything auto insurance related. We update our site regularly, and all content is reviewed by auto insurance experts.
Here's what you need to know...
The safer your vehicle is in the eyes of car insurers, the cheaper your auto insurance policy will be
Unsafe cars are determined according to data from the Insurance Institue for Highway Safety
Safety rankings rely on front and side impact crash ratings as well as account losses from insurance companies
In the United States, there are over 30,000 traffic deaths per year and countless injuries. In addition to your own safety, consider your car insurance premium.
If you're thinking about getting a new car this year, stay away from these road hazards.
Once you have browsed through this list of the most dangerous cars, enter your ZIP code into the quote tool at the top of this page to save yourself some money on your car insurance!
Top 10 Most Dangerous Cars
This data comes from the Insurance Institute for Highway Safety's rankings on the vehicles that have the highest insurance losses in the industry, taking into account losses from all types of coverage including collision, personal injury and medical payments made.
We also looked at the front and side impact crash ratings for each car.
On some of the largest vehicles, they fared well, as one would predict. The reason why they were ranked badly, however, was that in accidents there was a high degree of loss for parties involved.
So it's not just small cars that present danger; it's often the larger, more luxurious ones as well.
#10 Mitsubishi Lancer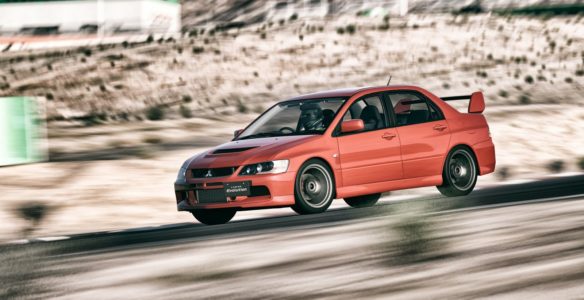 Across the board, the Mitsubishi Lancer is ranked as one of the most dangerous vehicles on the road.
A combination of bad results for crashes that might involve a head injury, paired with the fact that this vehicle is a four wheel drive, performance-tuned car that's popular with younger buyers, makes it dangerous.
#9 Cadillac Escalade EXT
The Cadillac Escalade EXT, with its rear cargo area removed, is much more dangerous than its cousin, the Escalade ESV.
This vehicle ranks as one of the worst for insurance comprehensive claims, which is usually related to damage to other vehicles as well.
Could it just be the sheer size of this SUV? It's possible since injury claims seem to be minimal compared to comprehensive claims.
#8 Toyota Scion tC
The Scion ranks as one of the worst small cars across the board, which belies its good looks and positioning in its market as a more upscale compact car.
It has one of the worst rankings in collision insurance, making the tC a ride you want to avoid.
#7 Mercedes S-Class
The standard four-door S-Class packs an engine with 382 horsepower. That might be a factor in why this very large luxury car has exceptionally bad marks in comprehensive insurance.
It also does poorly in collision tests which might make you wonder if the drivers of these expensive cars should even be on the street with you.
#6 2-Door Chevy Cobalt
If you have skimmed ahead then you will notice that making a second appearance on our list is the Cobalt.
That's right, the IIHS ranks the two and four door models separately, which may make the Cobalt brand possibly the worst out there in terms of sheer numbers.
#5 Mercedes CLS Class
The CLS Class is in a segment called "large luxury."
It's also in a division that should be called "large insurance problems."
While the car has a pretty good safety record, hopefully, you have some good car insurance when you get in a fender bender with this boat, because you will need it!
#4 Dodge Charger
It seems that Dodge Charger drivers are aggressive, and in terms of bodily injury and medical injuries, this one has a bad record.
Interestingly, this is the non-Hemi model, which sports a larger engine which could affect insurance rates.
#3 Pontiac G5
The G5 ranks as one of the worst offenders for personal injury, medical payment, and bodily injury liability in the two-door compact segment.
Premium features that come in larger cars such as side impact airbags do not come standard, and the overall demographic driving these pocket rockets contribute to the bad rating here.
#2 4-Door Chevy Cobalt