What is a Paperless Documents discount?
Paperless document discounts may reduce full coverage car insurance rates by up to $11.90/mo for customers who opt to receive all documentation from their insurance company digitally.
Free Car Insurance Comparison
Secured with SHA-256 Encryption
UPDATED: Jan 21, 2021
It's all about you. We want to help you make the right coverage choices.
Advertiser Disclosure: We strive to help you make confident car insurance decisions. Comparison shopping should be easy. We are not affiliated with any one car insurance company and cannot guarantee quotes from any single company.
Our partnerships don't influence our content. Our opinions are our own. To compare quotes from top car companies please enter your ZIP code above to use the free quote tool. The more quotes you compare, the more chances to save.
Editorial Guidelines: We are a free online resource for anyone interested in learning more about auto insurance. Our goal is to be an objective, third-party resource for everything auto insurance related. We update our site regularly, and all content is reviewed by auto insurance experts.
Here's what you need to know...
Paperless Documents Discounts usually mean receiving all documentation electronically
The percentage of savings offered may vary by insurance carrier
The discount is just one of many usually offered by auto insurance carriers
Consumers have a lot to pay attention to when they are shopping the auto insurance market. First and foremost, they need to find a policy that meets's their state's auto insurance requirements. Then, they have to consider coverage limits, deductibles, terms, etc.
And, of course, auto insurance shoppers have to think about the monthly premium.
The premium you pay for an auto insurance policy is essentially its price tag. It is the amount of money you agree to pay an insurance carrier in exchange for the coverage they promise to provide.
Discounts play a significant factor in that, but they can certainly be confusing.
There are a variety of different discounts that are offered by car insurance companies. So many of them are dependent on a variety of terms, conditions being met. When you hit these circumstances, a discount is going to kick into your benefit.
One of the more frequent discounts is that of the paperless documents discount. This is offered by a variety of insurance carriers, and it is important to understand what it is all about.
Compare car insurance quotes to find out what rates and discounts you are eligible for. Enter your ZIP code above to get started.
The Anatomy of an Auto Insurance Discount
The idea of a discount when it comes to auto insurance is that it acts as a way to reduce the amount of premium that you have to pay. Say you have an auto insurance policy that has a premium that has been quoted at $1,000. The premium is a non-discounted premium price point.
Assume that you qualify for a discount that allows you to get 10 percent off of that premium. That would, in this example, reduce the premium that you pay for the auto insurance policy down to $900.
There are many different types of auto insurance discounts that are offered.
There are discounts that many carriers offer if you have a good driving record.
If you are a student in college, you may qualify for a discount as well.
Even if you offer to pay your premium automatically month-to-month, you may also meet the requirements for a discount.
The result of all of these different discounts that they are added together. In total, the amount that the discounts add up to will be reduced from that non-discounted premium price.
If you have discounts that add up to a 25 percent reduction in the premium, using the above example again would bring your $1,000 premium down to $750. You can usually stack multiple discounts with one policy.
Free Car Insurance Comparison
Enter your ZIP code below to view companies that have cheap car insurance rates.
Secured with SHA-256 Encryption
Free Car Insurance Comparison
Enter your ZIP code below to view companies that have cheap car insurance rates.
Secured with SHA-256 Encryption
Introducing the Paperless Discount
The paperless documents discount is one of the more common types of discounts that are usually offered by auto insurance carriers. The premise of the paperless documents discount is that you agree to receive all of your documentation electronically.
The bills that you get for the premium charged will be sent to you electronically, usually via e-mail.
Even your auto insurance policy will be delivered to you electronically. There will be no paper that is exchanged between you and your auto insurance carrier. In return for agreeing to this, you get a discount.
The reason that auto insurance carriers provide you with this discount opportunity is it also saved them money. When they do not have to pay individuals to print paper, place it in envelopes, and mail it out to your home, they save on the following:
materials
labor
shipping costs
All of these savings are then given back to you in the form of the paperless documents discount.
The Paperless Document Discount May Vary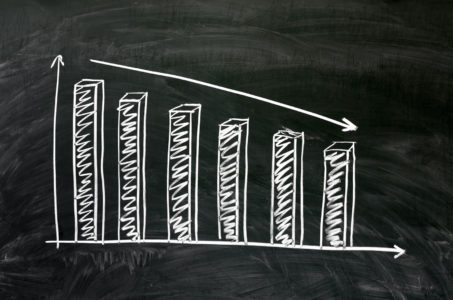 The discount that you get regarding an actual percentage amount may vary from one insurance carrier to the next. One carrier may offer you a 10 percent discount on your premium for your paperless documents discount.
Another carrier, providing the same type of discount, may only give you a five percent discount, or maybe more with a 15 percent discount. It is going to depend on the insurance carrier.
It all comes down to stress the importance of making sure that you shop the market.
You want to keep your eyes opened to all of the different offers that are available. Be certain that you are talking to a few different auto insurance carriers at least.
Be sure you do your homework before you bind a policy with a carrier.
The more that you shop the market compare prices, the more value that you will get out of the policy you end up buying. Enter your ZIP code below to compare today!