← VIEW THE UPDATED RESULTS HERE
Click here for rankings table and click here to view interactive maps
If you have spent any significant amount of time on the road, chances are that you have a strong opinion about where to find the worst drivers in the United States. Whether you've been personally affected by a dangerous driver or simply seen someone weaving in and out of traffic on the interstate, we all have a story we could share.
We've compiled the latest worst drivers statistics, and it's time to ask once again, "Which states have the worst drivers?"
Is your state home to the worst drivers in the United States? The statistics may be a surprise to you… or maybe they will confirm what you knew all along. The risk factors and rankings involved in this study could also shed some light on your car insurance premiums!
Keep in mind that these stats are focused on fatal crashes. The NHTSA has been collecting this kind of data since 1975, and traffic fatalities have decreased 67 percent since then. Progress hasn't been instantaneous, but that is an amazing improvement!
Methodology
The rankings for this study are based on statistics made available to the public by the National Highway Traffic Safety Administration.
Each state is ranked according to the following categories:
Fatalities Rate per 100 Million Vehicle Miles Traveled
Failure to Obey (Percentage of Fatal Crashes that involved Traffic Signals, Not Wearing Seat Belts, and Driving with an Invalid Driver's License)
Drunk Driving (Percentage of Fatal Crashes that Involved Alcohol)
Speeding (Percentage of Driving Fatalities that were Speed-Related)
Careless Driving (Pedestrian & Bicyclist Fatalities per 100,000 Population)
We translated all of this information into one Total Score, and the worst states received the lowest scores.
For example, the state with the worst rating for Careless Driving (highest percentage of Careless Driving-related fatal crashes), Florida, earned just 1 point in this category, and the state with the lowest percentage, North Dakota, received a score of 51 (the District of Columbia is included in these rankings). The lower the score, the worse the state's driver ranking.
For a complete breakdown, along with the specific sources used for each scoring criteria, click here, or you can view the rankings table below. For all media inquiries, please email: Tyler Spraul
Ten States with the Worst Drivers:
#10 – Mississippi
Best Ranking Factor: Speeding: 46th
Worst Ranking Factor: Fatalities Rate per 100 Million Miles Traveled: 3rd

From #23 in last year's edition to #10 this year's edition, Mississippi drivers made a big change in their driving habits–in the wrong direction–to move to the 10th worst in the nation. Mississippi is ranked 13th worst in Failure to Obey (previously ranked 20th worst) and Careless Driving (previously ranked 17th worst).
They'll need to improve their ratings across the board to stay out of next year's edition of the Top 10 Worst States.
#9 – Delaware
Best Ranking Factors: Drunk Driving: 28th
Worst Ranking Factor: Careless Driving: 2nd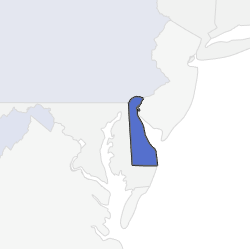 Delaware made a huge improvement from last year's rankings by only landing among the 10 worst states in one category: Careless Driving. Delaware drivers improved the total score from last year's 70 to a 93! Delaware was dethroned as the #1 Careless Driving state by Florida.
#7 – North Dakota (tie)
Best Ranking Factor: Careless Driving: 51st
Worst Ranking Factor: Drunk Driving: 1st

North Dakota improved greatly from last year's edition of the "top 10,″ when they finished in the top five worst states in three different categories: Fatalities Rate, Failure to Obey, and Drunk Driving. In this year's edition, North Dakota boasts respective scores of 6, 20, and 1 in the same categories.
While North Dakota did improve 23 total points and 3 places, the state is currently ranked the leader in Drunk Driving Fatalities. This fact alone lands North Dakota residents in the dog-house with law enforcement and insurance companies alike.
#7 – Hawaii (tie)
Best Ranking Factor: Failure to Obey: 33rd
Worst Ranking Factor: Drunk Driving: 4th
Hawaii's drivers did not heed last year's advice to "slow down and pay attention to their surroundings," and moved down one ranking to tie for the 7th worst state! This year, Hawaii landed in the top 5 for both drunk driving (4th) and speeding (5th).
Hawaii drivers, please be sure to slow down and call a designated driver to take you home if you have been drinking!
#6 – Arizona
Best Ranking Factor: Drunk Driving: 47th
Worst Ranking Factor: Careless Driving: 3rd

Arizona plummeted 8 spots from last year's #14 ranking. By claiming the #7 and #3 spot for Failure to Obey and Careless Driving, respectively, Arizona jumped into the Top 10 Worst States list.
Thankfully, Arizona is one of the best states to avoid drunk drivers and lands as the 47th best state for being safe and not driving while impaired!
#5 – Louisiana
Best Ranking Factor: Speeding: 33rd
Worst Ranking Factor: Failure To Obey: 1st
Louisiana made head-turning improvements in last year's edition of "Top 10 Worst States," but may be slowly falling back towards the #1 spot. Louisiana is the worst state when it comes to obeying traffic signals, seat belt laws, and maintaining a valid driver's license.
This year, Louisiana became the #3 state for Careless Driving and will need to improve if they want to stay outside of next year's edition of Top 10 States with the Worst Drivers.
#4 – Texas
Best Ranking Factor: Failure to Obey: 18th
Worst Ranking Factor: Drunk Driving: 6th

Déjà vu, Texas. Texas has returned… to the #4 spot, which they last held in our 2013 edition. Texas is now in the top 20 for every single category. I know Texas boasts an "everything's bigger in Texas" attitude, but let your football teams work to be in the top 4 and your drivers work to be out of the top 4!
Speaking of football, those Texans who enjoy a "cold one" at the game need to be sure and call a designated driver to help reduce Texas' back-to-back 6th place "worst state" ranking for the Drunk Driving Fatality category.
#2 – New Mexico (tie)
Best Ranking Factor: Failure To Obey: 16th
Worst Ranking Factor: Careless Driving: 5th

New Mexico has stormed into the top 5 worst states for the first time; not something to celebrate! Previously, New Mexico was progressing slowly towards the top 5, posting a 29th ranking then a 19th ranking for the two previous editions.
However, New Mexico jumped 17 positions in this year's edition to tie for the #2 worst state. This ranking is attributed to New Mexico's 10th place in Drunk Driving and 5th place in Careless Driving.
New Mexico is trending in the wrong way for Safe Driving, so drivers there need to be deliberate in improving their ranking on next year's list!
#2 – South Carolina (tie)
Best Ranking Factor: Failure to Obey: 36th
Worst Ranking Factor: Drunk Driving: 3rd

Déjà vu for South Carolina too! Thankfully, similar to Texas, South Carolina is making strides to improve their ranking by 1 spot from last year's edition, where they tied for #1 with Montana. South Carolinians, every spot counts!
While ranking in the Top 10 for 4 out of the 5 categories, South Carolina drivers are in the Top 15 Best States to comply with traffic signs, seat belt laws, and license compliance. Keep up the hard work, South Carolina! We're expecting great things from you in the future!
#1 – Montana
Best Ranking Factor: Speeding: 20th
Worst Ranking Factor: Fatalities Rate per 100 Million Miles Traveled: 1st

By dropping their total score to a shocking 48, Montana has edged out South Carolina by 12 points to claim the title as #1 when it comes to worst drivers. Montana finished among the top 20 in every category, ranging from 20th in Speeding to 1st in Fatality Rate!
Combining a #6 ranking in Careless Driving and #8 ranking in Failure to Obey, Montana drivers are tending towards bad habits and are more dangerous every mile they drive.
The Best Predictor of a State with Bad Drivers: Careless Driving
Careless driving has been an excellent predictor of "worst driving" scores in our past studies, and it is spot-on again this time. Of the 15 worst states overall, 12 states were ranked in the "worst" half of the table for Careless Driving.
"In 2013, 4,735 pedestrians died in traffic crashes – a 2 percent decrease from the number reported in 2012." It is fantastic to see these numbers continually decreasing, but there is still plenty of room for improvement!
What can you do to make a difference? Start by leaving your cell phone alone while driving.
Only 14 states had a ban on talking on a hand-held cell phone while driving, and 46 states had a total ban on texting while driving (Source).
Speeding was Common among the Worst States
The 10 worst states on the list all landed among the 20 worst offenders in the Speeding category. According to recent findings, speeding was a contributing element of nearly 29 percent of fatal crashes in 2013, when 9,613 lives were lost. This is an improvement from 2012 by 2 percent, but drivers can continue to improve by slowing down!
Speeding is not the only bad habit formed by bad drivers – Speeders are also likely to ignore seat belt laws, use their cell phones, and drink and drive.
With the estimated 512,500 people injured or killed in 2013 vehicle crashes, a personal effort to reduce speeding can make a difference in at least one life – your own!
Positive Change Starts with Accepting Responsibility
Controlling your driving habit is key to not only improving your insurance rates, but also reducing the potential for driving-related fatalities. Instead of pointing our finger at others on the road, let's take a second to ask, "What can I do to be better?"
What makes a "bad" driver? Is it recklessly speeding through traffic, or driving significantly below the speed limit on an interstate or highway? Could it be failing to signal a turn, or leaving a turn signal blinking for miles after making the turn?
While it's easy to categorize a person as a "good" or "bad" driver based on one experience, it may be better to realize we all can be guilty of unsafe driving from time to time.
It may not have cost us anything yet, but carelessness on the road can have disastrous consequences. Instead of focusing on someone else, take a moment to think of how you can be a more attentive driver.
Complete Rankings: Worst Drivers
– To sort the table by category, click on header columns.
– Click here for the full stats and sources for each category. For all media inquiries, please email: Tyler Spraul
| State | Fatalities Rate per 100 Million Vehicle Miles Traveled | Failure to Obey (Traffic Signals, Seat Belts, & Invalid Driver License) | Drunk Driving | Speeding | Careless Driving | Total Score | Rank |
| --- | --- | --- | --- | --- | --- | --- | --- |
| Alabama | 15 | 14 | 18 | 29 | 26 | 102 | 12 |
| Alaska | 26 | 44 | 46 | 5 | 42 | 163 | 40 |
| Arizona | 10 | 7 | 47 | 17 | 3 | 84 | 6 |
| Arkansas | 8 | 8 | 31 | 50 | 19 | 116 | 20 |
| California | 40 | 15 | 33 | 23 | 9 | 120 | 22 |
| Colorado | 29 | 2 | 21 | 26 | 33 | 111 | 18 |
| Connecticut | 42 | 11 | 4 | 41 | 37 | 135 | 28 |
| Delaware | 24 | 25 | 28 | 14 | 2 | 93 | 9 |
| District of Columbia | 51 | 27 | 44 | 4 | 22 | 148 | 37 |
| Florida | 16 | 29 | 41 | 51 | 1 | 138 | 32 |
| Georgia | 23 | 20 | 50 | 48 | 10 | 151 | 38 |
| Hawaii | 30 | 33 | 4 | 5 | 17 | 89 | 7 |
| Idaho | 14 | 10 | 22 | 40 | 40 | 126 | 26 |
| Illinois | 35 | 37 | 9 | 7 | 32 | 120 | 22 |
| Indiana | 31 | 20 | 37 | 31 | 24 | 143 | 33 |
| Iowa | 31 | 28 | 35 | 49 | 47 | 190 | 48 |
| Kansas | 20 | 25 | 36 | 25 | 38 | 144 | 34 |
| Kentucky | 13 | 4 | 49 | 44 | 27 | 137 | 31 |
| Louisiana | 6 | 1 | 16 | 33 | 7 | 63 | 5 |
| Maine | 28 | 35 | 12 | 16 | 35 | 126 | 26 |
| Maryland | 45 | 51 | 10 | 24 | 14 | 144 | 34 |
| Massachusetts | 50 | 43 | 2 | 34 | 36 | 165 | 41 |
| Michigan | 31 | 47 | 34 | 35 | 18 | 165 | 41 |
| Minnesota | 49 | 38 | 47 | 43 | 48 | 225 | 51 |
| Mississippi | 3 | 13 | 22 | 46 | 13 | 97 | 10 |
| Missouri | 21 | 23 | 26 | 9 | 29 | 108 | 16 |
| Montana | 1 | 8 | 13 | 20 | 6 | 48 | 1 |
| Nebraska | 21 | 29 | 41 | 45 | 50 | 186 | 47 |
| Nevada | 24 | 32 | 20 | 19 | 4 | 99 | 11 |
| New Hampshire | 26 | 40 | 18 | 1 | 31 | 116 | 20 |
| New Jersey | 48 | 44 | 25 | 42 | 21 | 180 | 45 |
| New Mexico | 17 | 16 | 10 | 12 | 5 | 60 | 2 |
| New York | 38 | 39 | 15 | 28 | 15 | 135 | 28 |
| North Carolina | 18 | 29 | 44 | 22 | 12 | 125 | 24 |
| North Dakota | 6 | 20 | 1 | 11 | 51 | 89 | 7 |
| Ohio | 43 | 40 | 38 | 32 | 43 | 196 | 50 |
| Oklahoma | 9 | 3 | 40 | 38 | 16 | 106 | 13 |
| Oregon | 36 | 47 | 17 | 27 | 28 | 155 | 39 |
| Pennsylvania | 19 | 34 | 22 | 3 | 30 | 108 | 16 |
| Rhode Island | 44 | 5 | 8 | 36 | 20 | 113 | 19 |
| South Carolina | 4 | 36 | 3 | 10 | 7 | 60 | 2 |
| South Dakota | 5 | 6 | 28 | 30 | 38 | 107 | 15 |
| Tennessee | 10 | 12 | 39 | 39 | 25 | 125 | 24 |
| Texas | 12 | 18 | 6 | 15 | 11 | 62 | 4 |
| Utah | 46 | 23 | 51 | 18 | 33 | 171 | 43 |
| Vermont | 34 | 49 | 26 | 37 | 46 | 192 | 49 |
| Virginia | 38 | 50 | 7 | 47 | 41 | 183 | 46 |
| Washington | 47 | 46 | 31 | 8 | 44 | 176 | 44 |
| West Virginia | 2 | 40 | 28 | 13 | 23 | 106 | 13 |
| Wisconsin | 40 | 16 | 13 | 21 | 45 | 135 | 28 |
| Wyoming | 36 | 18 | 41 | 2 | 49 | 146 | 36 |